Semira Abbas Shalan

Sunday November 28th, 2021, 08:00
Last updated: about 6 hours ago
An impact assessment currently underway should prioritize animal care, not the zoos themselves, said animal rights activist Moira Delia. The Malta Independent Sunday in an interview.
Recently in Parliament, Agriculture, Fisheries and Animal Rights Minister Anton Refalo revealed that the report of an impact assessment on zoos in Malta will be released in the coming weeks, which will announce the strengthening of zoos regulations. Refalo said the impact assessment mainly spoke with zoo owners.
Delia stressed that there should be more regulations on these zoos, in particular promoting the quality of life of the animals. She said there isn't a single conservation program at these zoos because the animals are sold overseas. Despite the supposed impact assessment, Delia noted that zoos are not the natural environment for a wild animal; they should not be locked in cages or moved with a chain. "This is not the future of these animals," she said. She insisted that there should be open parks where animals can roam freely.
She quoted the animal welfare organization, Four Paws International, as saying that there are a large number of wildlife in Malta, and the number of tigers compared to the space we have in Malta, is too big.
She insisted that impact assessment should prioritize animal care, not zoos. Delia also revealed that there is no control or surveillance of the animal once it is exported overseas.
Further, she mentioned that even the Animal Welfare Commissioner was not invited to participate in the impact assessment, and so, she asked, who is participating?
When asked if zoos should be closed permanently, Delia disagreed with shutting down these facilities altogether for the simple reason that it is the animals that will suffer. She said closing the zoos completely would ensure their deaths. On the issue of stricter laws on importing exotic animals, Delia said the issue is not being taken seriously and that there must be stricter laws, as well as animal surveillance that is imported, as well as exported.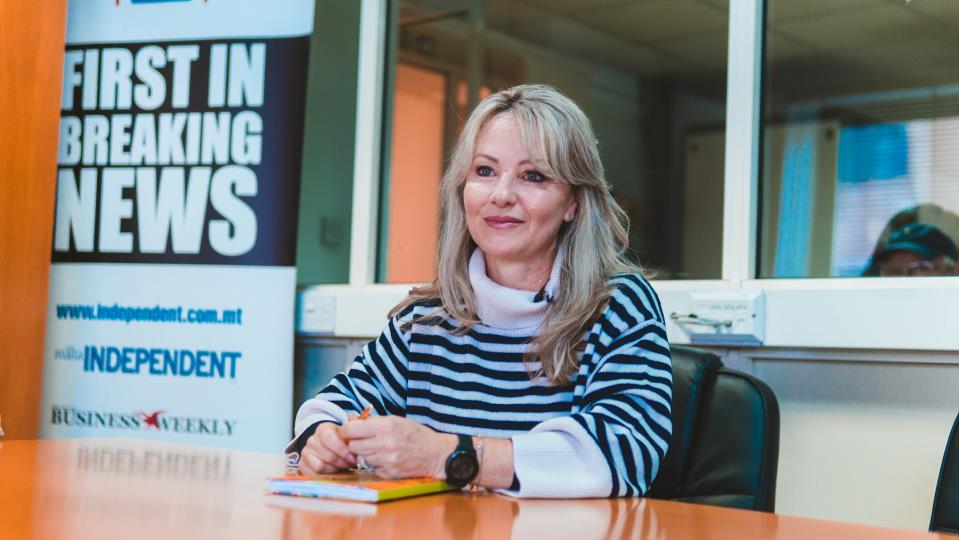 With a surprising influx of people supporting zoos, especially families with children who visit zoos for their personal enjoyment, zoo owners and politicians, who support zoos, see a reason to continue to make a profit. Delia has admitted that there are individuals who hold a certain power, particularly in the case of Alison Bezzina, Animal Welfare Commissioner, who was threatened after she spoke out against the keeping of exotic animals.
"You have to have a backbone for these things, to stand up for what you believe in," said Delia, speaking as a voice for the animals. She noted that when things are done correctly and with devotion, and not for the sake of the votes of the public, then the best interests of the animals are respected.
Delia refuted the question on the famous argument that zookeepers tend to make – that an animal that has been domesticated cannot be put back into the wild, asking, "Would you trust you in a cage with a hungry animal? "There are instances where wild animals attack humans even though they are" domesticated, "and so the animal remains wild, Delia commented.
She said she has seen programs with lengthy rehabilitation processes in the wild, however, if that cannot be done, for an animal to remain confined in a cage is not the alternative.
She added that children should not be exposed to caged animals, but rather should be exposed to the animal in its true habitat, where they are free to roam in their true state. She added that serious research should be done before visiting sanctuaries abroad, to ensure the animal is truly in its natural state.
Asked about the state of improvement in the Animal Welfare Department in Malta, Delia mentioned the current director and team, which she described as one of the best the department has ever had.
Delia praised the director as the one who identifies the problem and tackles its root, with a clear plan and strategy on how to continue to improve the animal welfare program.
Puppy breeding is unfortunately a recurring problem in Malta, where numerous confiscations have taken place in as little as a month. While work is underway to ensure that these overly behaved and abused dogs are removed from the neglectful and downright cruel environment they find themselves in, Delia stressed that there is still a lack of resources.
The dearth of pens and sanctuaries, where these dogs can be kept until they find a home, are evident, and those that do exist are increasingly full. There is an urgent need for larger environments to keep these animals while the department investigates the problem at its heart, Delia said.
€ 125,000 has been allocated for the sterilization of animals, as the animal welfare program has now grown in importance nationally, she said.
"A big step forward," Delia replied of the law which says that if someone is convicted of animal abuse, that person cannot keep animals. She expects these cases to be taken seriously, describing those who mistreat an animal as a "danger to society, as these individuals can also be a danger to humans."
Speaking about the private guardians of wild animals, she stressed that the public must speak out, because "having a puma on your roof is not normal, incites fear and endangers the safety of the public". She was talking about a case of a cougar kept on a residential roof in Fgura.
Maltese animal rights laws will soon be amended to make bestiality illegal, making sex with an animal punishable by up to three years in prison and fines ranging from € 2,000 to € 6,000 €.
Delia, while responding that it always could have been done earlier, remained positive that the law is a step in the right direction to eradicate cruelty to animals, commenting that the process for amending the law was relatively short compared to to others. She also proposed an additional law concerning breeders, suggesting more control to those who breed, while emphasizing the importance of being licensed with regulations to follow.
On the Maltese tradition of horse-drawn carriages (carozzini), she replied that more respect should be shown to these animals, arguing that during Maltese summers, even humans cannot endure the excruciating summer days. She asked why one should expect horses to do this. She called on the coachmen of these horses to be more responsible with the regulations that prohibit horses from going out on hot summer afternoons.
"Illegal hunting still takes place despite existing regulations," Delia said of bird hunting.
She went on to say that these birds don't even have a chance to breed so that we have more birds, but instead are instantly hunted. She insisted that hunting laws be more enforced.
Responding to whether there should be a second referendum on spring hunting, Delia said she hopes politicians don't interfere and let the public make their own decision and vote based on facts and studies.
Source link